\ Tailor-made according to your value .
Whether you have a contractual requirement, or want improved self-governance, implementing a robust quality management system can bring significant business benefits.
Maritime organizations are required to establish the quality level they can afford and are capable to maintain.
The Infoship QHSE system is tailored according to your needs to centralize and control the whole day-to-day quality and safety processes, reducing your administrative burden and consistently demonstrating compliance with international regulations and internal policy.
\ Improving QHSE performance .
Infoship QHSE is a integrated SMS and Quality system designed to meet the requirements embodied in ISM, OHS 18001, ISO 9001, ISO 14001, EMAS, ISPS, which shipping companies are bound to follow in terms of Quality, Safety, Environment and, more generally, Compliance with international standards. In addition to this, the solution allows you to focus, at the same time, on improving the technical and operational management of your fleet.
Infoship QHSE is made up of many functionalities, dedicated to the specific management of relevant areas, such as Ship Certificates, Audit & Inspections, Questionnaires, Event Reporting (Incidents, Accidents/Injuries, Near Misses, etc.), Document Management and Form Reporting, to end up with the newly released section for handling the Risk Assessment processes.
\ What are the benefits of Infoship QHSE?
Unique system to manage Quality & Safety

Easily control your compliance to regional and global quality, health, safety and environmental regulations

Get the right balance among quality and safety requirements

Minimize the burden of administrative paperwork on ship operators and seagoing staff

Keep your vessels moving safely

Report, analyze and act to gain total control over activities and actions in case of an unexpected event

Protect the company's reputation

Strong first impression during PSC, Class and Vetting Oil Major Inspections

Company consciousness of safety and staff responsibility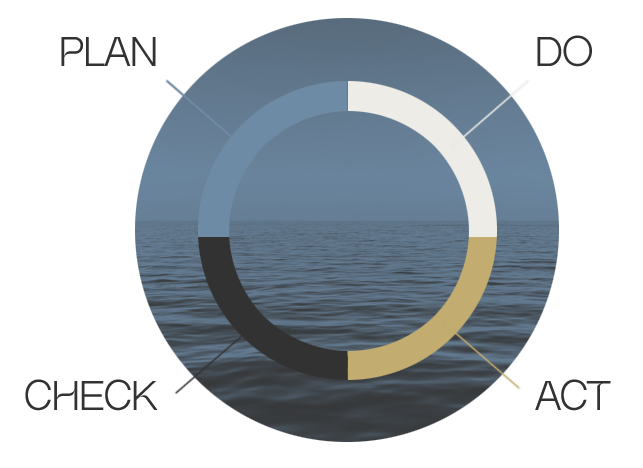 PDCA Cycle
Governance & Compliance
Thanks to its modular set-up, Infoship QHSE system can be easily interfaced with Infoship Asset module or any other PMS system.



ISM Code

ISM Code




ISPS Compliance

ISPS Compliance




Events Management

Events Management




Documents & Certificates

Documents & Certificates




Audit Management

Audit Management




Inspections

Inspections




Risk Assessment

Risk Assessment




Questionnaires

Questionnaires
Get in touch with us
Mon-Fri 9 a.m.- 6 p.m. (local time)
Explore Infoship QHSE
and learn why it's so different!