Empower your technical fleet management
From Ship Management to Asset Management
Infoship supports companies in a real step-up in marine operations, bringing ship owners to a different level of control of their vessels with functions designed to cope with their specific market requirements.
A cloud software
Ready for the future
---
Infoship looks not only to today's needs but into the future, because it has been designed in order to apply new technologies as soon as they become available, to adapt to changes that may occur in your organization and to facilitate integration with other systems present in your company.
Ship to shore data exchange
Infoship enables users to work both on a centralized database in the cloud and by traditional ship to shore data synchronization.
In case of good connectivity from the vessels, the ship can be linked to the office installation with a simple web browser, without installing any hardware on board. Otherwise, InfoSHIP® allows the company to install a specific database and application on every single vessel with regular data exchange between the office and the individual ships of the fleet.
Access everywhere
---
Infoship apps are compatible with different OS and are specifically designed for speeding up the process of data recording and viewing. They can work off-line, without connection or signal and are able to automatically synchronize data with InfoSHIP® installation.
Maintenance
Visualize technical equipment and ship information, create and edit work requests, fill-in maintenance and inspection check-lists, identify machinery/component, update the values for counter reading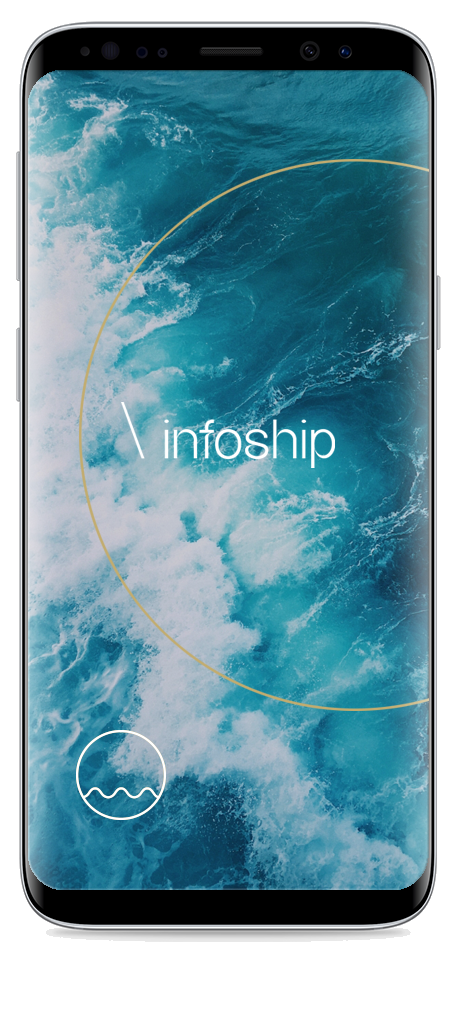 Stock Management
Identify an item, monitor and update inventory levels.
Event Reporting
Record and track Incidents, Accidents, and Near Misses on board.
Procurement
View and approve purchase requisitions.
To Excellence Industry
New methodologies
New methodologies and best practices from other industries inspire clients and lead them towards new horizons, maximizing their value.
Store of assets
Both new and traditional organizational models, report templates, prebuilt databases, and a rich set of easy-to-use functionalities hasten the time to market and facilitate the management of new processes.
Standard sets
Traditional and new organizational models, reports, precompiled databases and a rich set of easy-to-use features to speed up time to market and facilitate the management of new processes.
Augmented analysis
Augmented analysis and reporting capacity across the fleet for comparison and benchmarking and to raise the on-shore office's knowledge of the ship status and support decision-making.
An effective Integration strategy
Infoship is increasingly more integrated with different databases, structures, and systems (Condition Based Maintenance sensors, Automation, ERP, 3rd Parties Logistic software, etc..) for sharing strategic information, maximizing the re-use of data without double entries and moving asset management technology forward.
Testimonials
---
Get in touch with us
Mon-Fri 9 a.m.- 6 p.m. (local time)
Explore Infoship
and learn why it's so different!